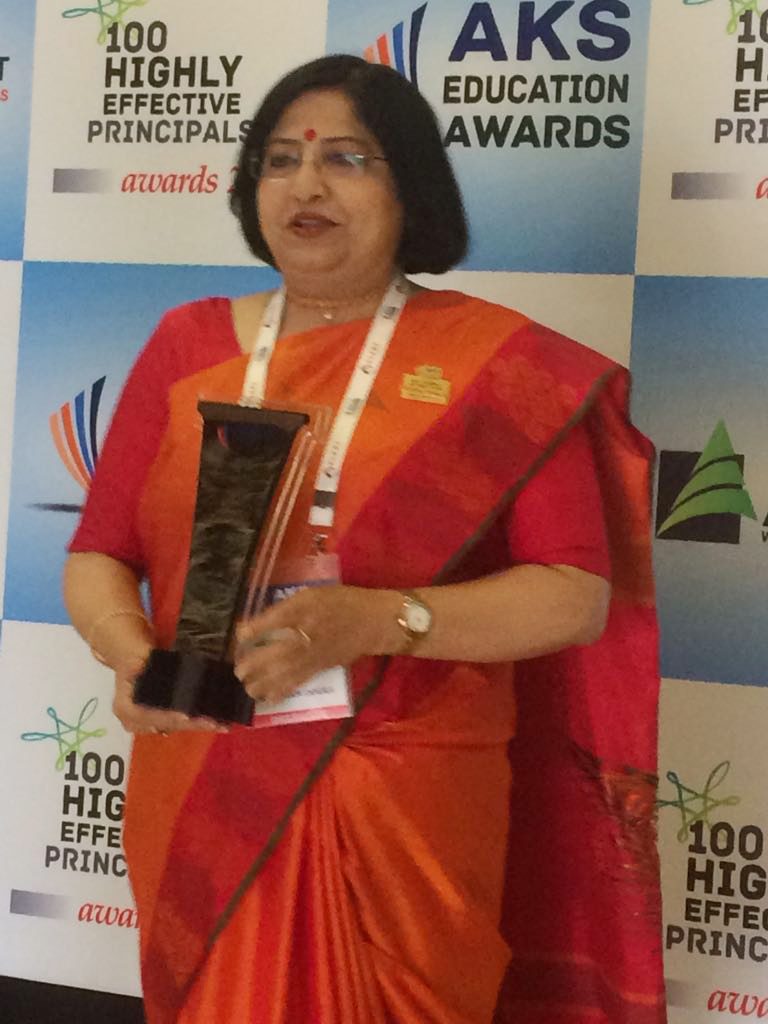 Principal, Bal Bharati Public School Finds Place Amongst "100 Highly Effective Principals"
Bal Bharati Public School Ludhiana has once again brought laurels to the city name when its Principal, Mrs. Punam Dogra has been accredited with AKS Education Awards, the most trusted brand in education management. She has been listed amongst "100 Highly Effective Principals of 2017", after a very rigorous screening of contribution and achievements of hundreds of principals across the country.
Mrs. Punam Dogra, the Founder Principal of Bal Bharati Public School, Ludhiana began this school under the aegis of Child Education Society with mere 90 students in 2007. It was due to her innovative ideas, zeal to lead effectively, ability to create a highly motivated team and a very progressive and helpful Management that school showed an unprecedented progress. Presently the school is offering all streams in XII class and has made a place amongst top schools of the city in terms of quality education, well planned sports and co-curricular activities, safety of children and infrastructure and thus  achieving the objectives of Education in true sense of the word.
Ms. Dogra has been honoured by Dr. Dinesh Kamra, CEO Alert Knowledge Services at Professional Image Building Program cum Award Ceremony of "100 Highly Effective Principals of 2017" on  22 of April, 2018 in New Delhi. She shared that as a true educationist it's her duty to see that every child who is getting education in her school should be able to develop a sense of responsibility towards the society he /she lives in, the country and the world at large.